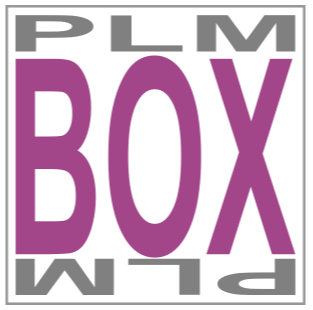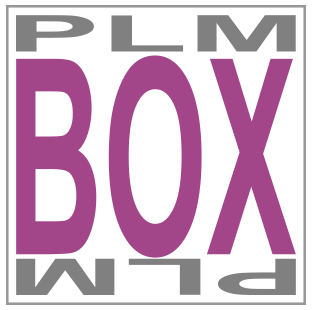 PlmBOX is a document management tool integrated with Odoo.

You can create a tree structure of boxes to define a hierarchy between them.

Each box has his own premissions related to Odoo groups and Odoo users.

Boxes are linked with several other models like projects, tasks, manufacturing orders and so on.

Each document defined in Odoo wil create a local folder in the client workstation and

inside of it are located linked documents.

Each document follows check-in and check-out operations to avoid concurrent updates.
PLM-Box side
Manage your boxes in an easy and intuitive way.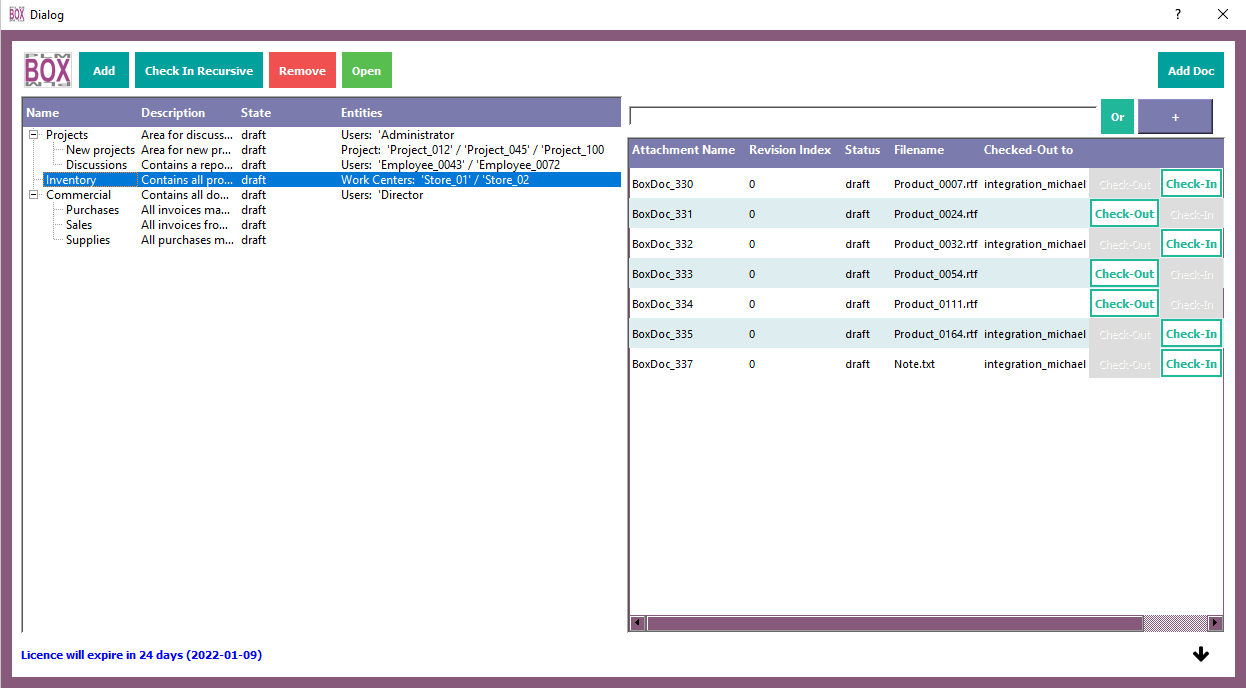 Server side
Manage projects, documents and groups directly into the PLM.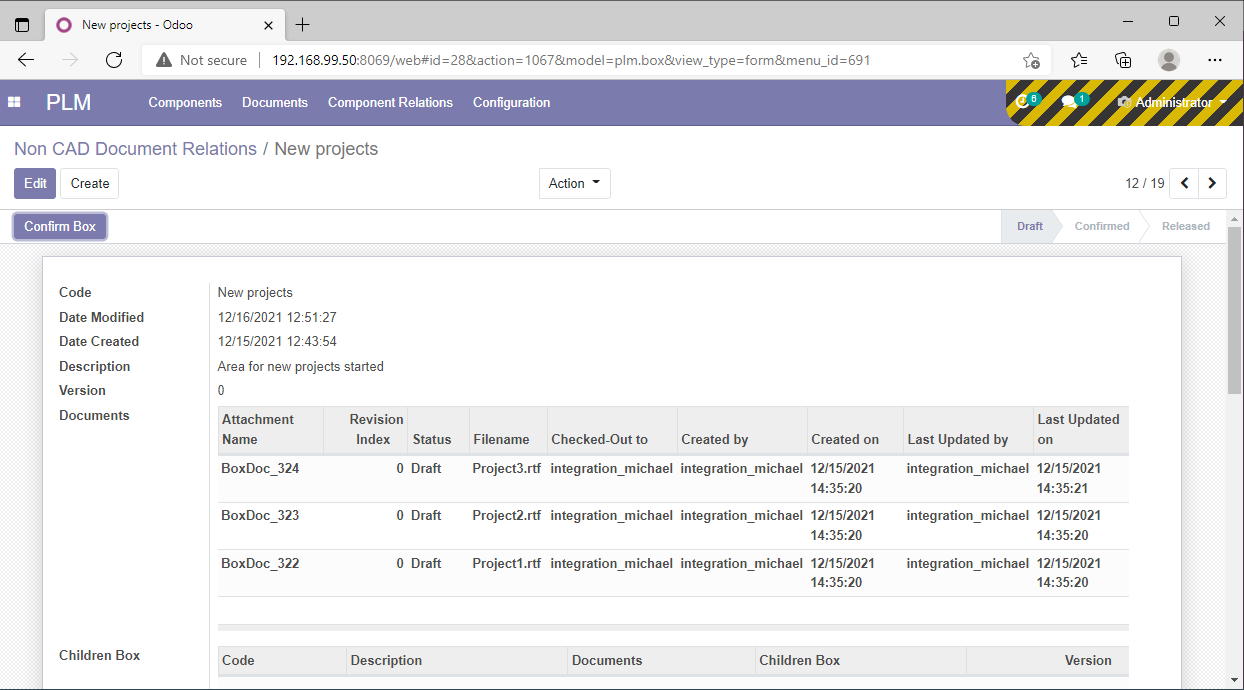 Create your work environment in your PLM:
Build your workspace with your own workspaces with its projects, documents, files and workgroups without interference and in total safety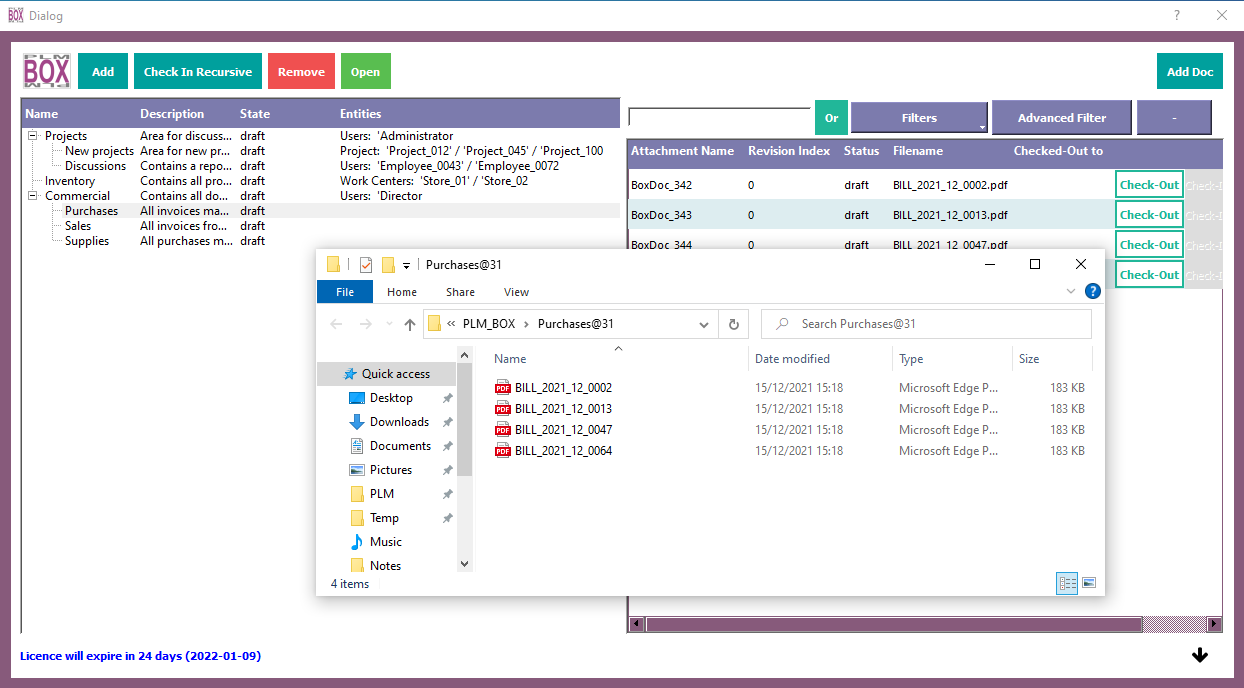 Upload your boxes:
Upload your workspace with all related documents and projects with the button add or remove those you don't need and if you wish you can directly access your local files pressing the Open button.
Manage your documents:
Upload your documents via the Add Doc button, perform multiple and advanced searches and work on your documents by taking control of them via the Check-out and Check-in buttons so that only one person can work on files in total safety.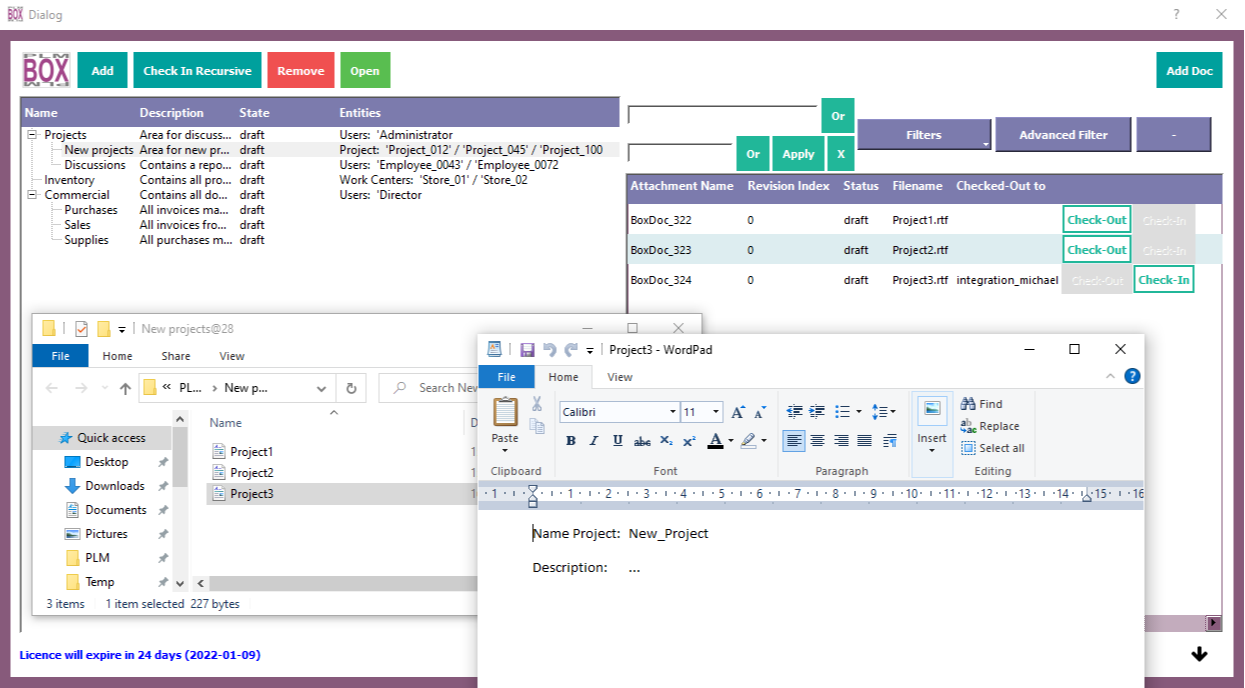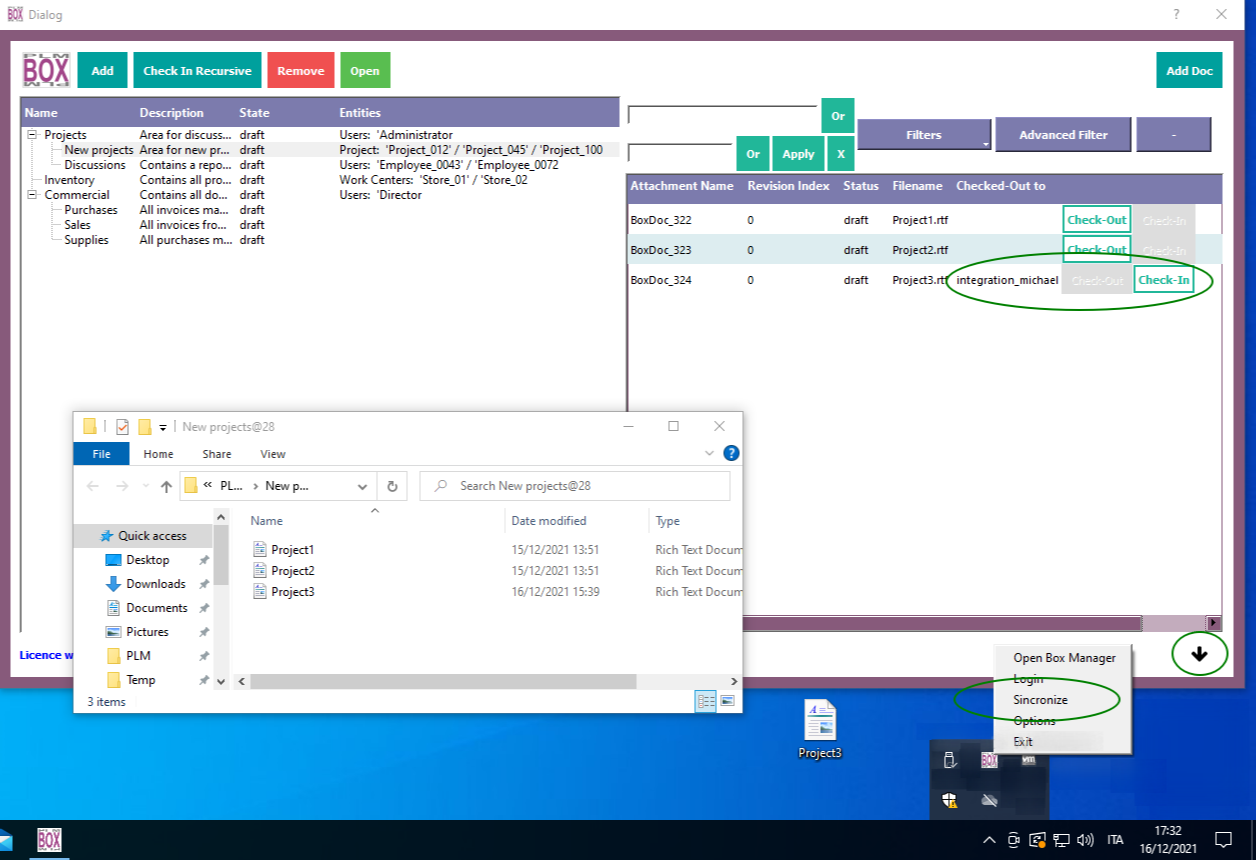 Synchronize your work with the server:
Save your work by updating it on the server so that all the files manually entered in the boxes and the modified ones are uploaded to the server

Your documents in a click
Manage your documents even if you aren't connected to the web
Easy to use
Very simple user interface
Collaborative suite
It allows you to manage documents for your projects